Search

.Our.

Products




Browse

.Our.

Products
PayPal ID: service@myairbags.com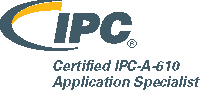 120 DAY WARRANTY on all items

1. Make sure your module part number matches part number of new module that you are purchasing.
2. If you are purchasing an airbag module then you may need adittional programming after unit is installed. To avoid additional programming you can use our module reset service to reset your original module after vehicle was in an accident. To use our reset service you will need to send your unit to us. It is a 24 hour turnaround.